Merchant business' return and cancellation policy must be made available to customers on website and they have to agree to its terms during the order process. Customers have to click on an "Accept" or "Agree" for return and cancellation button before submitting their payment information. Then, once the order has been submitted, policy can be sent to customers with the order confirmation email.
Cancellation Policy
Rajwadu believes in helping its customers as far as possible, and has therefore a liberal cancellation policy. Under this policy :
Cancellations will be considered only if the request is made within 72 hours of placing an order. However, the cancellation request will not be entertained if the orders have been communicated to the vendors/merchants and they have initiated the process of shipping them.
There is no cancellation of orders placed under the Same Day Delivery category for perishable item like edibles.
Refund can be made if the customer establishes that the quality of product delivered as per company is not good.
Looking into your complaint will take an appropriate decision.
Refund Policy
Please include your order number (sent to you via email after ordering) and optionally tell us why you're requesting a refund – we take customer feedback very seriously and use it to constantly improve our products and quality of service. Refunds are not being provided for services delivered in full such as installation service and provided knowledge base hosting service. Refund will be sold discretion of Rajwadu however reserves rights to make direction / adjustment from the orders have been communicated.
Incase order has been place for Rajwadu reservation if the cancelation of programme / event has been intimated before 1 month of date no refund will be made for reservation charges and 50 % amount of menu fixed by will be forfeited.
If any reason normal circumstances order place by customer not served Rajwadu as discretion of customer will accommodate / replace in same rate and category.
Refunds are being processed within 21 days period. All disputes are subject to the jurisdiction of the court at Ahmedabad only.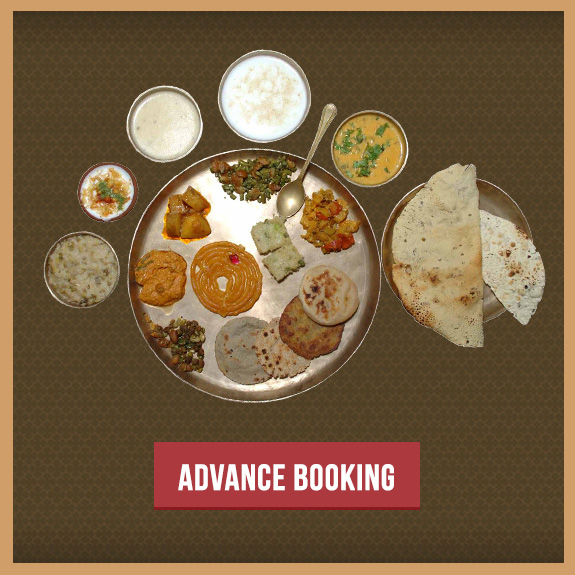 Or Call Now On:
+91 79-2664 3839